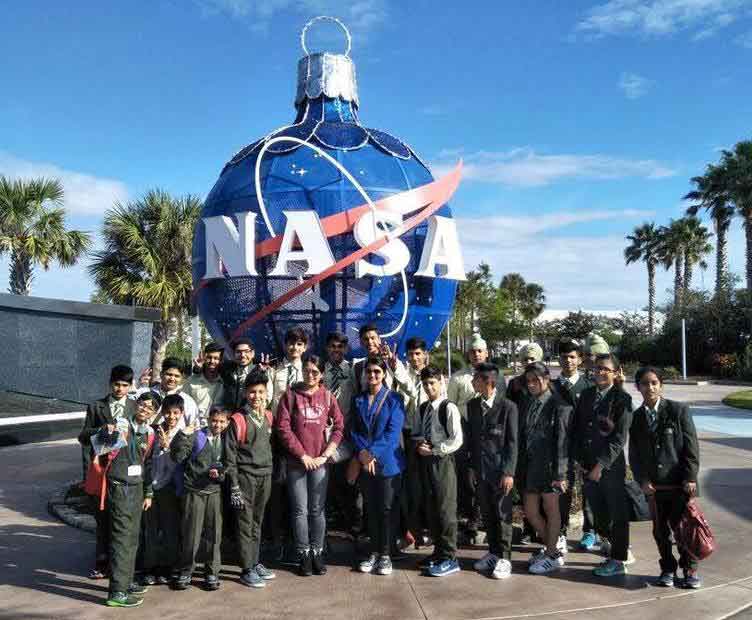 Why Country Tours and Travels?
Country Tours and Travels is a group of experienced touring professionals who give your students a new perspective. We are renowned for organizing an educational tour to NASA from India to enlighten the students of all age groups about the tremendous developments that have been achieved in the field of outer space science and technology.
Educational Tour to Nasa in USA from India – Truly Out-of-this-World Experience.
Don't become your students only a bookworm. Let them enjoy the world-class entertainment, unparalleled education, cutting edge technology and a great lesuire with our World's best possible infrastructure and facilities under the supervision of eminent Scientists.
Our main motive behind an educational tour to NASA in the USA from India is to make the students of 5th to 12th grade capable to explore all NASA areas and also interact with different exhibits present there. Students will visit various spots/ pavilions on the large campus of NASA. Students may also get an opportunity to have lunch and interact and photo session with astronauts also to gain first-hand information on their memorable experiences in space.
It is a great opportunity for all the students to work in a team, gain and share knowledge…
Country Tours and Travels – One Stop Destination for Different Types of Educational Tours
Country Tours and Travels – One Stop Destination for different types of educational tours to India. We have been ranked as the best tours and travel agency in Chandigarh. Our experts can help your students to think and build a greater understanding of their society by laying emphasis on environmental protection, conservation of natural resources, preserving cultural and religious sanctity, wildlife, and ecological balance.
We assist in
Destination finalizing.
Venue selection
Educational tour to NASA in the USA
Canada tour for school
Canada tourist visa
USA tourist visa
Tour for school
Educational tour for school students